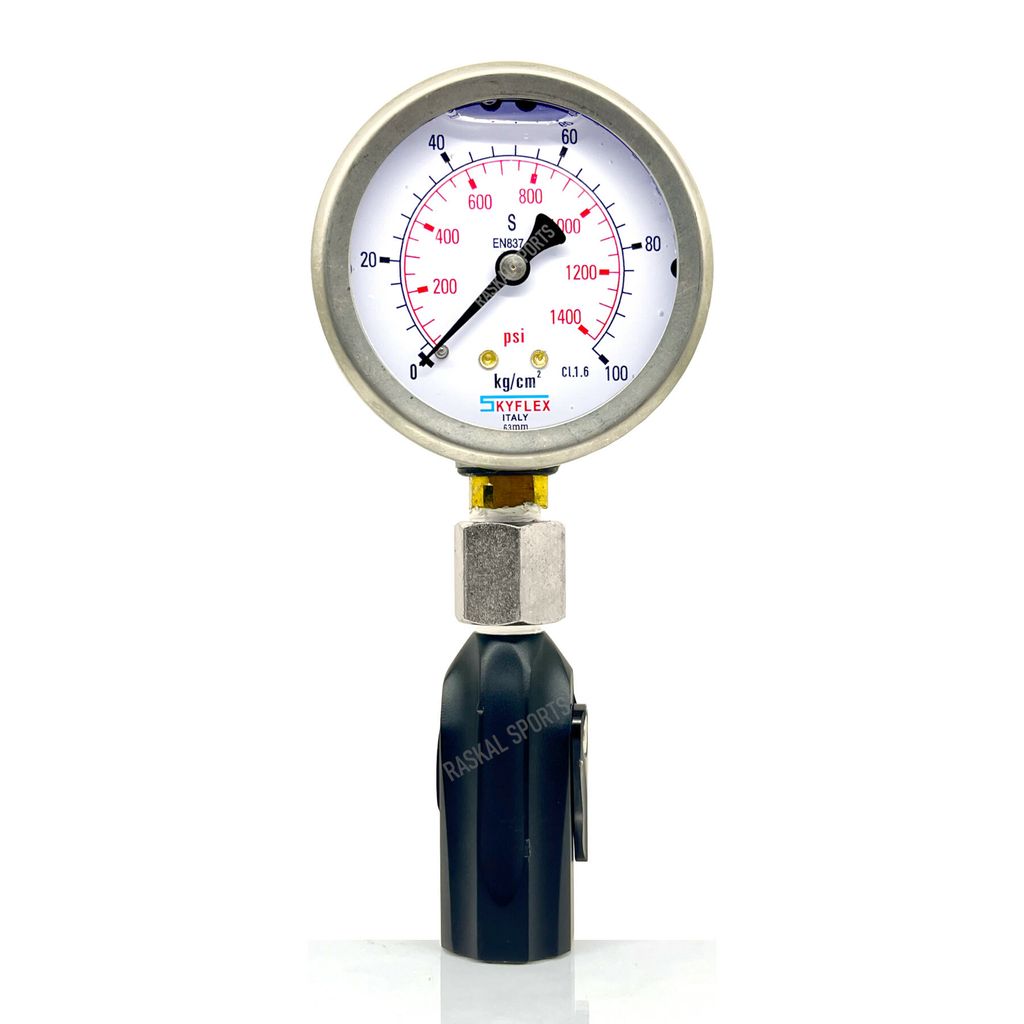 Raskal Sports T.O.P. Tester
The Raskal Sports Tank Output Pressure tester is easy to use, with an on/off purging ASA for quick valve engagement and disengagement. Players, techs, and field owners can use it to check that their regulators are in good condition and that the output pressure is within normal range.
Suitable for use on all paintball-specific HPA tanks.
Features
Easy-read 63mm gauge
High-quality On/Off ASA with purge function
0-1400psi pressure range
---