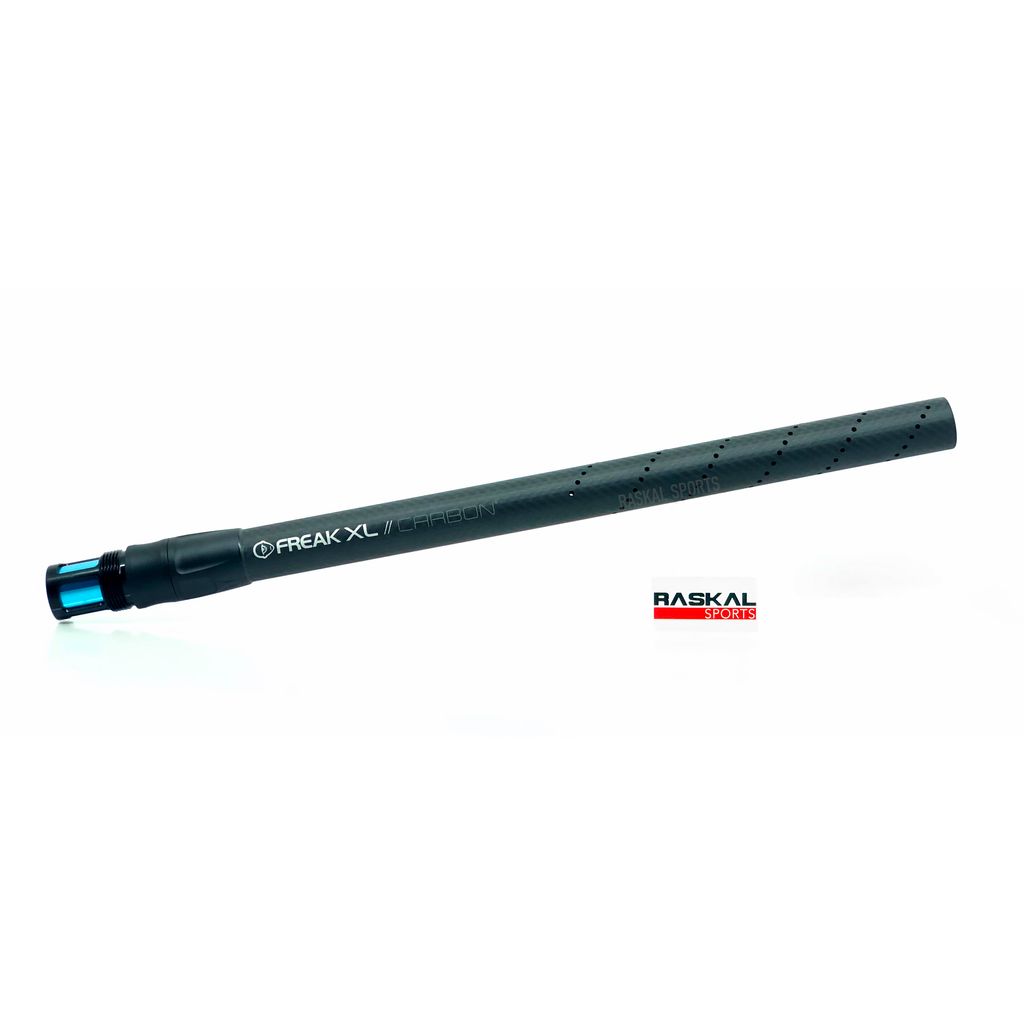 Freak XL Carbon Barrel
Carbon Freak – Full Carbon Fiber Barrel (14 - inch)
The Freak® Carbon Fiber – now available for the XL 8" inserts. The ultra-light weight Carbon Fiber Freak® is now better than ever!
Carbon Fiber is utilized in nearly every competitive sport on the planet, from F-1 cars to tennis rackets and bicycles. GOG has brought the light weight and strength of Carbon Fiber to paintball as no one has ever done before. This carbon fiber is no gimmick, it is pure performance offering all the advantages of the aluminum Freak with half the weight. There are no fillers in the carbon fiber weave; it is solid the whole way through the barrel's construction, taking full advantage of carbon fiber technology.
All the Freak – Half the Weight
The Freak Carbon gives you all the advantages of the Freak System at a fraction of the weight. Using the same aluminum inserts as the rest of the Freak paintball barrel line, the Freak Carbon fiber weighs in at just 73 grams.
Available in Autococker thread.
---